The Living Water Team of One Ball One Village travels to Haiti, Guatemala and the Dominican Republic to share the love of Christ through the installation of sub-micron water filtration systems. These water systems save lives by removing cholera, typhoid, E.coli and other harmful bacteria from local water sources in the villages, schools and churches where they are installed. A single water system can impact thousand of lives. The team also leads evangelism and discipleship activities while sharing the Gospel message.
2019 Travel Dates:
Dominican Republic: March 2-9
Haiti: May 25-June 1
Guatemala Summer Trip: June
Trip Fees: $1,400 per person (includes airfare, hotel, meals, transportation in country, travel insurance. Excludes trips to Tanzania.). OBOV is a registered 501(c)3 non-profit organization and all trip fees are 100% tax deductible.
For More Information: info@oneballonevillage.com
Facebook: Our Facebook Page Here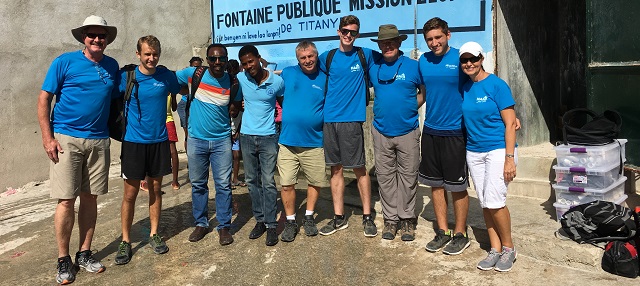 .
Sponsor a Water System -- $1,000. Contaminated water is the #1 health problem in the world. By sponsoring a water filtration system, you have the chance to save lives. Since 2012, OBOV's 160+ sub-micron water filtration systems have delivered millions of clean drinking water each month to thousands in impoverished countries such as Guatemala, Haiti, Tanzania, Puerto Rico and Mexico.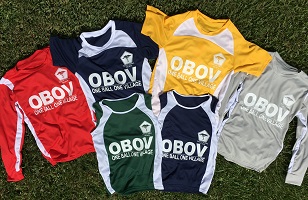 6th Annual Haiti Village Soccer Tournament -- June/July, 2019. A highlight of every year is OBOV's 8-village soccer competion in rural Croix Des Bouquets, Haiti. OBOV provides soccer balls, pumps and ball bags to each participating team as well as official tournament jerseys and trophies to the team finalists.
Help us by sponsoring a soccer ball or team jersey. Each ball or jersey sponsorship costs $15 and we need sponsorships for 70 soccer balls and 80 team jerseys. Click the button above to donate securely through PayPal.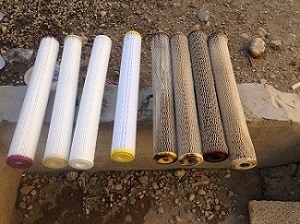 Adopt a Water System (New Filters for a Year) -- $250. OBOV has installed over 160 water systems in 10 countries, collectively processing over 3 million gallons of clean water per month. But sustainability is the key to ensuring that these water projects continue to be a blessing for many years. You can help us by adopting a water system which will provide regular filter changes and maintenance at an existing OBOV water system.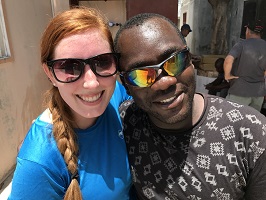 Sponsor a Mission Team Member -- $100 to $1,350. Your financial gift can be directed to the OBOV mission team member of your choice to help them follow their calling to share the Gospel in a country like Tanzania, Guatemala or Haiti.
One Ball One Village, Inc., is an official 501(c)(3) charity (EIN 90-0813656) and is operated completely by volunteers. 100% of your donation is tax deductible and goes directly to the project or person specified. Donations can also be mailed to:
One Ball One Village, Inc. 16132 Carden Drive, Odessa, FL 33556
Consider joining One Ball One Village on a mission trip adventure! Mission trips scheduled for 2019 include Guatemala, Haiti and the Dominican Republic at different times throughout the year and we welcome participation from adults and youth. Be prepared for a life-changing experience! For more information, contact us at info@oneballonevillage.com.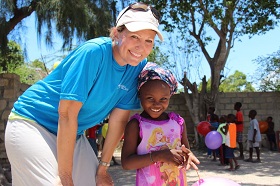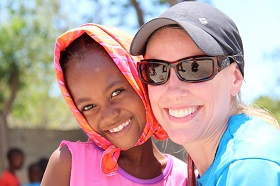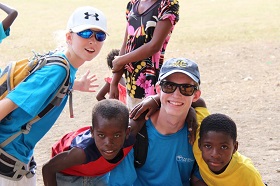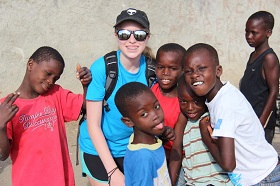 One Ball One Village's Haiti "Living Water Team"