One Ball One Village is an official 501(c)(3) charity (EIN 90-0813656) and is run completely by volunteers. 100% of your donation is tax deductible and goes to the specific project in the field which you designate. None of your donation goes to administrative overhead or expenses. We want every dollar you give to make the biggest difference it can!
Whether you choose to adopt a water system, donate soccer balls, sponsor the installation of a water system or support a mission team member, 100% of your donation goes to the specific project or person you select.

.
Sponsor a Water System -- $1,000. Contaminated water is the #1 health problem in the world. By sponsoring a water filtration system, you have the chance to save lives. Since 2012, OBOV's 160+ sub-micron water filtration systems have delivered millions of clean drinking water each month to thousands in impoverished countries such as Guatemala, Haiti, Tanzania, Puerto Rico and Mexico.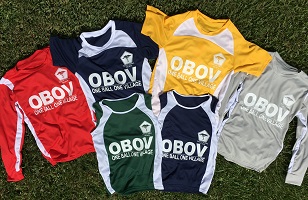 6th Annual Haiti Village Soccer Tournament -- June/July, 2019. A highlight of every year is OBOV's 8-village soccer competion in rural Croix Des Bouquets, Haiti. OBOV provides soccer balls, pumps and ball bags to each participating team as well as official tournament jerseys and trophies to the team finalists.
Help us by sponsoring a soccer ball or team jersey. Each ball or jersey sponsorship costs $15 and we need sponsorships for 70 soccer balls and 80 team jerseys. Click the button above to donate securely through PayPal.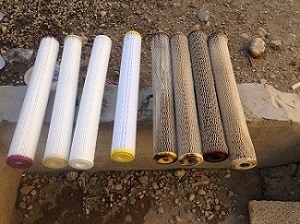 Adopt a Water System (New Filters for a Year) -- $250. OBOV has installed over 160 water systems in 10 countries, collectively processing over 3 million gallons of clean water per month. But sustainability is the key to ensuring that these water projects continue to be a blessing for many years. You can help us by adopting a water system which will provide regular filter changes and maintenance at an existing OBOV water system.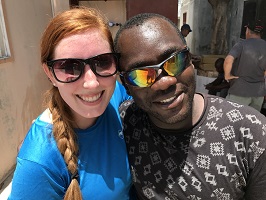 Sponsor a Mission Team Member -- $100 to $1,350. Your financial gift can be directed to the OBOV mission team member of your choice to help them follow their calling to share the Gospel in a country like Tanzania, Guatemala or Haiti.
One Ball One Village, Inc., is an official 501(c)(3) charity (EIN 90-0813656) and is operated completely by volunteers. 100% of your donation is tax deductible and goes directly to the project or person specified. Donations can also be mailed to:
One Ball One Village, Inc. 16132 Carden Drive, Odessa, FL 33556